Xyngular™ Straightline Compensation Plan
What makes Xyngular™ so unique is its revolutionary Singular Compensation Plan that rewards people for their effort but also allows them to participate in the success of the entire company. It combines the benefits of a "driven leg" in Binary Plans with the long term benefits and fair compensation of a Unilevel Compensation Plan. Xyngular™ has taken the benefits of both types of compensation packages and power packed them into one. Xyngular™ stands out, compared to other Nutrition Supplement MLM compensation packages
Leaders will enjoy the fact that the company offers 12 different leadership pools each paying out 1% of the company's monthly volume - depending on their levels of qualification.
Based upon their monthly team sales volumes, leaders will be rewarded bonuses each month for reaching 12 different sales targets.
As leaders build out each of their teams - their volumes will begin to compound. The larger the monthly volumes get, the more profit pools each of the leaders will be qualified to participate in.
To visit the website CLICK HERE
There are no other structural qualification requirements for leaders to advance in the Xyngular™ marketing program - other than the combined team volume and the Straight line sales volume.
This is extremely unique in the Direct Sales, Network Marketing and Home Based Business Industries. Most marketing plans have structural requirements that prevent the sales representatives from getting paid on all of their sales volume. Like most other network marketing companies, Xyngular™ Distributors have a number of ways to profit from marketing the company's products including:
Xyngular™ Retail Profits

Eight Levels of Xyngular™ Residual Income

Four Levels of Xyngular™ Rapid Rewards on Initial Case Lot Sales ofXyngular™

12% of Xyngular™ Monthly Sales Volume to Xyngular™ Corporate Sales Pools

Xyngular™ Quick Start Bonuses
Here is how it all works:
1. Retail Profits
The first way to earn is rather straightforward. You can receive retail profits when you purchase the product wholesale and sell it retail. This is done simply and easily through your own Xyngular website without ever touching the product. You never have to stockpile or deliver any product.
2. Residual Earnings
The second form of compensation is a long term residual income. At Xyngular we have an 8 level unilevel compensation plan which provides a very powerful residual income, one of the most generous unilevel plans in the industry. You are paid on every bottle of product purchased anywhere in your eight levels…and you are paid month after month for a long term residual income.
3. Rapid Rewards
The third way to earn income at Xyngular is through the Rapid Rewards Program. Xyngular has taken the first four levels of the unilevel plan and almost doubled them on all first time purchases. That's right; every time you enroll a new distributor you receive the Rapid Reward Bonus on their first month's orders as well as the first month's orders on three more levels below your personally sponsored distributor which gives you 4 levels of Rapid Rewards.
To qualify for the Rapid Rewards Program the XD will need to purchase the appropriate PV as listed above in a calendar month. To continue to qualify for the rapid rewards on level 1 the XD must maintain an auto ship of at least 30 PV. To continue to qualify for the Rapid Rewards on levels 2, 3 & 4 the XD must maintain at least an auto ship of 120 PV. (Purchasing 360 PV during a calendar month will qualify an XD to receive rapid rewards on levels 1 through 4. Then keeping an auto ship of at least 120 PV will continue to qualify an XD for Rapid Rewards in upcoming months.)
* Active has valid auto ship in place and has purchased one case in the previous month or the current month.
* GV = the total volume in the XDs sponsorship line or unilevel
Dynamic Compression - If an XD does not purchase any product within a 4 week period that level will compress. The Distributor will also be moved to the bottom of the Xyngular line. After 3 months of no personal volume the distributorship will be changed to Preferred Customer status. A $2.00 check charge will be assessed on all commission and bonus checks with a minimum check amount of $20.00. Retail Profits, Rapid Rewards and Residual Earnings are paid daily.
4. Corporate Sales Pools
The fourth way to earn income in the Xyngular compensation plan is through the corporate sales pools. As a distributor you get to share in the product sales of the entire company. As the company grows, you have the opportunity to participate in that growth.
XV (X Volume) is ALL of the volume of every XD who joined after you in Xyngular. The 1% sales pool is 1% of the TOTAL Corporate Volume for the month. For example if the total corporate volume is $20,000,000 for the month then 12% of $20,000,000 or $2,400,000 is paid out in the 12 sales pools. You share in as many of those 12 sales pools as you have qualified for.
The Manager, Silver Manager, Gold Manager & Platinum Manager sales pools are divided equally among all XDs who qualify for each of those pools. The four Director & four Executive sales pools are divided on a pro-rata basis for all the XDs who qualify for those pools.
For example… the XD with the highest volume in their GV levels 1 thru 6 will receive the largest portion in each of the four Director Pools that the XD is qualified for and the XD with the highest volume in their GV levels 1 thru 8 will receive the largest portion in each of the four the Executive Pools that the XD is qualified for.
Only 60% of the required GV may be counted from any one leg to qualify for titles, contests and sales pools.

5. Additional Bonuses
The fifth way to earn is through Xyngular's generous bonus and rewards programs. Such as our Quick Start Bonus. With the Quick Start you can earn an additional $100 for simply enrolling in Xyngular, ordering 120 PV of our amazing products and getting 4 others to do the same within your first 30 days in the business. There are other bonuses and rewards that you can qualify for including trips, contests and conferences.
You owe it to yourself to take action with Xyngular™ to make your future brighter for both you and your family. Find out what the top marketer's in Xyngular™ are doing to take their companies GLOBAL.
Darren Little is a sponsoring coach and mentor in the MLM industry, before you go anywhere, visit MLMSuperhero, to learn to sponsor 50 people per month like Jonathan Budd does.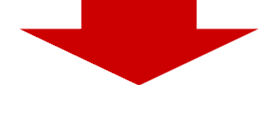 For a limited time we will be giving away a 104 page training manual called MLM Affiliate Magic that explains step by step how to generate 20 to 50 leads per day. This is a $197 Value and it's yours free just for subscribing to our news letter.
There is a limited supply so ACT NOW!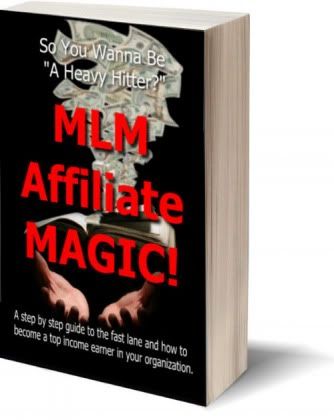 (You may unsubscribe at any time and we hate spam as much as you do!)
For more information contact:

Darren Little
Co-Author of MLM Affiliate Magic

darrenlittle11@hotmail.com
More Articles From MLM Superhero
Darren Little
Millionaire Mentor and Online Business Success Coach