Xyngular™ MLM Review
MLM Company Leaders From Monavie

™

, Goji

™

, Tahitian Noni

™

, Xowii

™

, Mandura

™

and Jusuru

™

Are Heading To Xyngular's Straightline Compensation Plan

In Record Numbers
Xyngular™, is another Network Marketing/Direct Sales/MLM Comany that just recently hit the market. Xyngular™ has all of the components that every major billion dollar corporation has. Xyngular™ gathered a team of doctors, scientists, and nutritional experts to advise them on the product development. Xyngular™ offers distributors a new and innovative product, a well planned business model and an exciting compensation plan in a strong international marketplace.

Company

Once in every lifetime, a company comes along where timing, management, infrastructure and compensation all align. When this happens, the company becomes the talk of the industry internationally. And that's exactly what's happening with Xyngular™ Corporation. Leaders from companies such as Monavie™, Goji™, Tahitian Noni™, Xowii™, Mandura™ and even Jusuru™ are coming onboard with Xyngular in record number every single day.
From my initial review of the company and management team, the company looks to be firing on all cylinders. The company is based out of American Fork, Utah and was launched on December 1st, 2009. The company is backed by a 16 year old successful Company already in 38 countries.
The Company went live less than 6 months ago and already has almost 15,000 distributors on board, many of which are positioning themselves for the company's global expansion which has already started this year into Canada, US, Australia, New Zealand, and Eastern Europe. Xyngular™ has a goal of being released in as many as 38 countries over the coming years.

Products

There are a number of products that the company offers under the "Xyngular™" brand. A Super Fruit Global Blend nutritional supplement", which consists of a blend of nutrient dense fruits, combined with primary antioxidant pre-cursors and herbal adaptogens.
The Xyngular™ Super Fruit Global Blend product incorporates the world first unique, multi-layered formula which promises the effects on your body for a longer period of time than any other existing products can do. More exciting products are already in development as well.
There is a high octane high energy product called Xyng™ that can be used as an energy booster or as an appetite suppressant - As well as a line of 4 revolutionary weight loss products called Core 4™.
All of the products have received rave reviews from the marketplace in North America as well as preliminary testing in the international markets has been met with extremely positive response. These products are about to take the world by storm. Market trends suggest that the demand for health and wellness based products is intensifying making it the perfect time to launch your Xyngular business.

Compensation Plan
People will make significant money through Xyngular™ and you could be one of them.
There are Six Levels of compensation plans in the Xyngular™ multi level marketing company:
Retail Profits - The distributor will receive the difference between the whole price and retail of the Xyngular product. This will all be done on the website, no stockpiling or delivery of product.

Residual Earnings - Xyngular™ has an 8 level unilevel compensation plan, one of the most powerful in multi level marketing. A distributor will paid on every bottle that moves thru his organization paid out every month for a long term residual income.

Rapid Rewards - Xyngular™ has taken the bonus on the first four levels of the unilevel plan and doubled them on all first time purchases.

Paid a Bonus on the total volume that moves thru his or her organization. It is paid monthly.

Corporate Sales - As the compnay grow each distributor will get a share in the product sales of entire company, based on the volume of that distributors volume.

Quick Start Bonus - Each distributor earns an additional $100 for enrolling in Xyngular™ and ordering 120 Point Volume of product


Xyngular™ is definitely a force to be reckoned with in the world of network marketing and is most certainly worth looking into as part of your portfolio. Xyngular™ does not require a tremendous investment to become part of the company.
Take action to get more information on what all of the top marketers in Xyngular™ are doing to propel their businesses GLOBAL at record speeds. Fill out the opt-in form to find out how to explode your Xyngular™ business immediately.
You owe it to yourself to take action with Xyngular™ to make your future brighter for both you and your family. Find out what the top marketer's in Xyngular™ are doing to take their companies GLOBAL. Darren Little is a sponsoring coach and mentor in the MLM industry, before you go anywhere, visit MLMSuperhero, to learn to sponsor 50 people per month like Jonathan Budd does.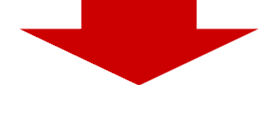 For a limited time we will be giving away a 104 page training manual called MLM Affiliate Magic that explains step by step how to generate 20 to 50 leads per day. This is a $197 Value and it's yours free just for subscribing to our news letter.
There is a limited supply so ACT NOW!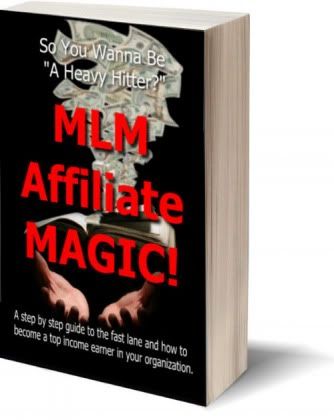 (You may unsubscribe at any time and we hate spam as much as you do!)
For more information contact:

Darren Little
Co-Author of MLM Affiliate Magic

darrenlittle11@hotmail.com
More Articles From MLM Superhero
Darren Little
Millionaire Mentor and Online Business Success Coach